How to Pick the Right Aircon Servicing Company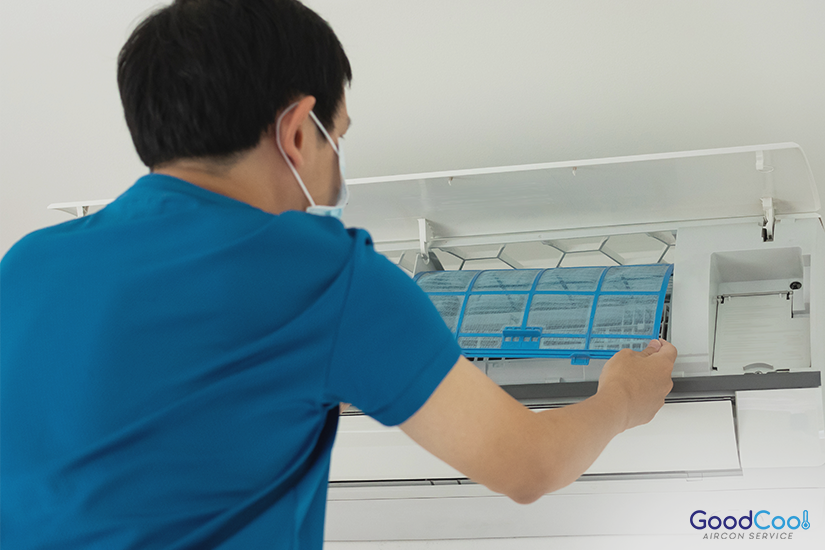 There are many aircon servicing companies in Singapore today, and the last thing you should do when your aircon requires urgent aircon general servicing is to dawdle on calling on the right company for help, especially when you're desperately trying to cope with Singapore's sweltering heat and humidity. In order to pick a reliable and effective aircon servicing company from the rest, there are several key considerations you should consider.
Services Provided
Depending on the issues that your aircon is facing, you'll require different aircon services to fix them. It helps, therefore, to be able to identify what's wrong with your unit so you have a better idea of the kind of services that you need. Often, it takes more than just aircon general servicing to fix a faulty aircon unit, and if you're unsure of what services you actually need, do enquire with each company to find out their range of services — whether it's aircon chemical overhaul or chemical wash. The more services a company offers, the more likely it will have just the remedy for you.
Experience in the Industry
One of the first things recruiters look for in job candidates is experience, and the same rule applies to sourcing out an aircon servicing company. If said company has years of experience under its belt, the more assured you will be of the quality of the aircon service provided; more so if there are good reviews go with it. Naturally, you'd want an aircon servicing company with a wealth of knowledge and experience. Knowing that they have seen and dealt with many different aircon issues adds to their expertise. In short, always ask a prospective company about how long they've been in business for.
Relevant Licences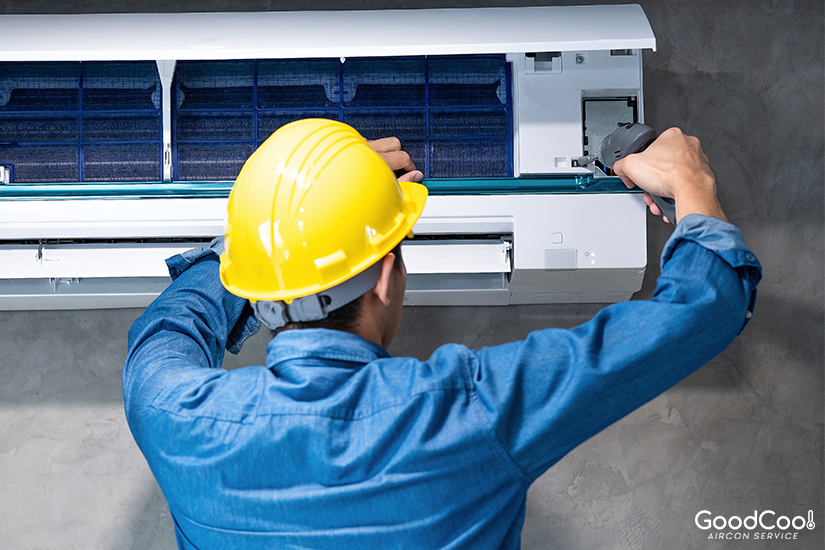 In this day and age, it's still possible to find aircon servicing companies without the necessary licences and certificates needed to even be allowed to perform aircon repair in Singapore. The unfortunate reality is that some companies are just out to make a quick buck on unsuspecting clients. To prevent that from happening to you, ask each company you're assessing for their certificates before even moving forward. Additionally, also ensure that the aircon technicians possess the right qualifications and certifications.
Service Warranties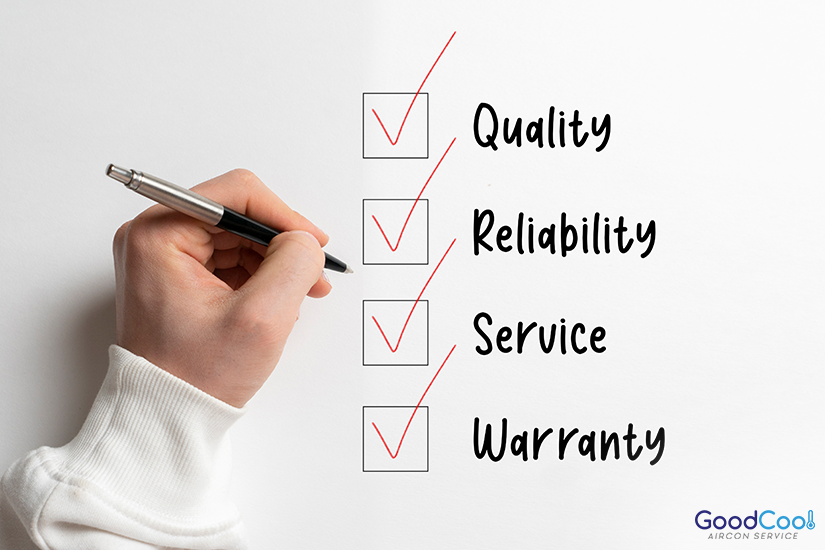 Generally speaking, a telltale sign of an aircon servicing company that knows what it's doing is the issuance of warranties with each aircon service. If you're not confident in your end product, you wouldn't offer guarantees — in the same vein, companies that aren't confident in their services wouldn't offer warranties; it just makes no business sense, as they are obligated to fix any mistakes in their services for free. Here at GoodCool, all our services come with warranties, and we proudly stand behind the quality of our work.
Customer Care Services
One of the most important aspects of any service is the follow-up customer care service. For some aircon servicing companies, communications cease at the end of an aircon service, and it's difficult to reach out to them for further queries or assistance. Instead, look for companies with helpful and approachable customer service staff who will gladly walk you through any post-servicing issues you might possibly have.
When it comes to trusted aircon repair in Singapore, GoodCool is as reliable as it gets. With over 15 years of experience in the industry, and over 10,000 satisfied customers, your aircon units are in safe hands, whether they require aircon chemical overhaul, or a simple aircon general servicing. For more information, please visit our website.