9K – 15K BTU
Aircon Chemical Overhaul is a more extensive form of aircon chemical cleaning in Singapore, that require dismantle the entire system and components for a more thorough cleaning. Aircon chemical overhaul can clear water leak problems and prevent system breakdown for a Cleaner & healthier air.
Lubricates fan bearings to make sure the unit operates quietly without producing any noise
Checks thermostats and controls of the unit
Cleans pipes, blower wheel and drain pans with appropriate chemicals
Cleans fan evaporator coil to facilitate smooth transfer of heat without the build up of dust and grime
Replaces faulty bearings and eliminates operational noise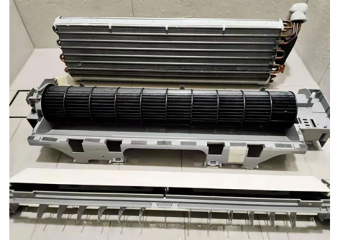 NO. OF AIRCON UNITS
1 TIME SERVICE
1 Unit
$150
2 Units
$280
3 Units
$390
4 Units
$480
5 Units
$600
6 Units
$720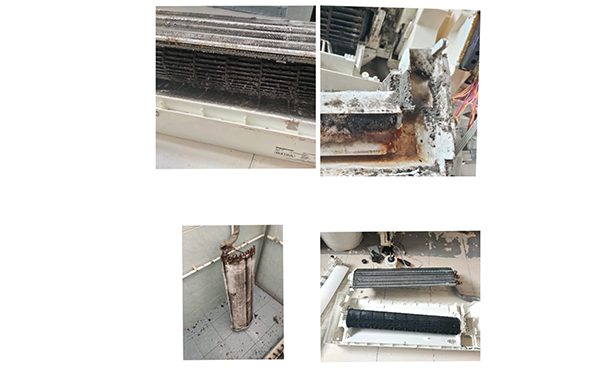 Dismantle whole aircon unit
The main difference between aircon chemical cleaning and aircon chemical overhaul is that the latter requires the technician to disassemble the unit and clean each part. Disassembled all the parts thoroughly and cleaned each part with a chemical solution to remove any accumulated dust and dust. The chemicals used in aircon chemical overhaul ensure that dirt and dust are 100% broken down and disinfected, resulting in cooler, healthier air quality.
Lubricates fan bearings
After subjecting each part to intensive aircon chemical cleaning, it will be normal for them to lose lubrication due to the oil being washed away during the aircon chemical overhaul. Thus the next step is to reapply oil into the parts that needed lubrication before reassembling them. Lubricates fan bearings for smooth functionality, this significantly increases the speed of the fans and reduces the noise produced.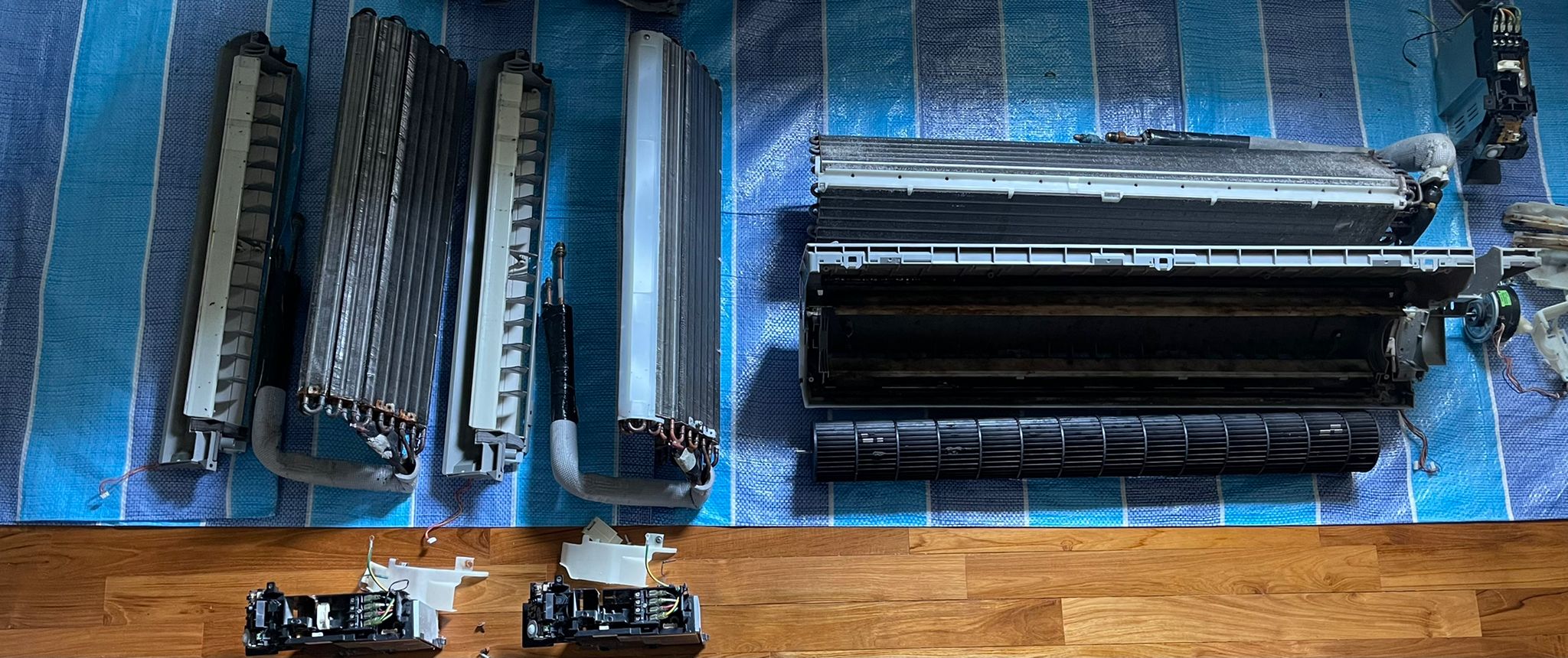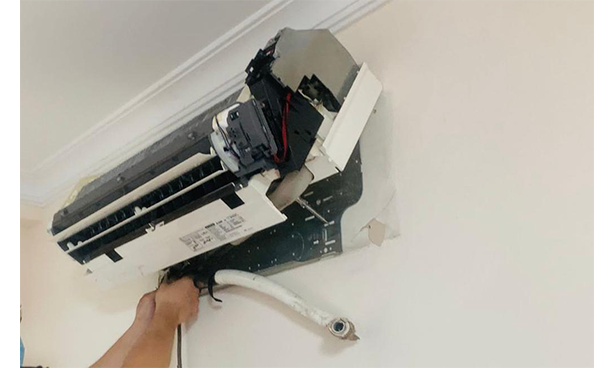 Reinstallation
When the aircon chemical overhaul is done, it is time to reassemble all the parts back into place. This is the very reason why aircon chemical cleaning must be done by professional technicians. After putting the parts back together, the technician will run a test on the aircon to check the main electrical connections for safety and correct circuits as well as ensure no water leakage problem and the aircon is working well.
Checking Refrigerant Level
The final step for aircon chemical cleaning is to check the refrigerant level. Technicians assess this part well as it will dictate the energy efficiency and performance of the air conditioner. They make use of a gas gauge to check the refrigerant level and top up the refrigerant gas (if necessary) to provide coolest and freshest indoor environment.
Tell-Tale Signs You Need An Aircon Chemical Overhaul
Much like our body, an air conditioning unit will give out warning signs when something inside it is damaged or needs to be replaced. If you have been using an air conditioner in your home since you were a little child, some of the visible and noticeable signs of aircon problems are familiar to you. Noisy unit, water leakage, poor performance and many other tell-tale signs might have happened to your previous air conditioners and you know by experience that you need to call an aircon repair company to assess the unit. While other problems need to be resolved through repair services, some can be resolved by aircon chemical cleaning and aircon chemical overhaul. Here are some signs that your air conditioner needs an aircon chemical overhaul:
Poor cooling performance

Air conditioners are built to cool rooms efficiently. Should you notice that your air conditioner is taking too long to cool the room or is not giving off cold air at all, then something inside might be causing the problem. The primary reason for that is the accumulation of ice in the condenser. When the condenser freezes, you will need to run an aircon chemical cleaning to unfreeze the coils and assess if there are damages that need to be repaired.

Water Leakage

When the coils are clogged, the water that must travel out of the unit is collected in one place. When it overflows, the air conditioner will either leak or spray water in some areas. Since it can be difficult to tell whether the coils are clogged or not, conducting an aircon chemical overhaul may be recommended.

Foul Odour

It is not normal for your air conditioner to give off foul odour. Even when dust particles accumulate on the filters, they rarely smell bad. When you notice a foul odour coming from your air conditioner, there is a high chance that bacteria are breeding inside the unit. Aircon chemical cleaning will help rid of these bacteria effectively.

Noisy Unit

Air conditioner that produces loud noise typically sustains damages inside. It could be clogged coils, water build up, or loose bearings that cause the noise. Aircon chemical overhaul that disassembles the whole unit will be able to point out the problems within the parts. Furthermore, once the aircon chemical cleaning is done, the technician will run a test on the unit to see if the noise persists.