9K – 15K BTU
Aircon Chemical Wash in Singapore is the process of cleaning the internal components with chemical, removing the external cover and using chemical to wash the evaporator coil. It can prevent or resolve any water leak issue and bad odor. Get an affordable aircon chemical wash price today!
Clean & check air filter, front panel & cover
Check deodorising and purifying filter
Cleaning & checking indoor evaporator coil
Cleaning & checking indoor drainage tray
Vacuuming of drainage system
Checking fan bearing and lubrication (if necessary)
Checking compressor suction and discharge pressure
Aircon gas top up(chargeable, if necessary)
Tightening electrical contacts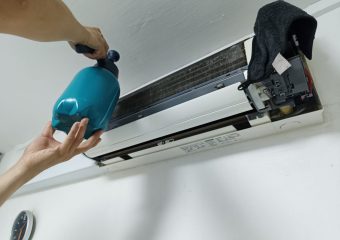 NO. OF AIRCON UNITS
1 TIME SERVICE
1 Unit
$85
2 Units
$160
3 Units
$230
4 Units
$300
5 Units
$350
6 Units
$410
7 Units
$480
8 Units
$540
| NO. OF AIRCON UNITS | 1 TIME SERVICE |
| --- | --- |
| Per CU | $100 - $120 |
| Per VRV | $150 - $200 |
| NO. OF AIRCON UNITS | 1 TIME SERVICE |
| --- | --- |
| Normal Cleaning Condenser | $50 |
| Dry Cleaning Condenser | $80 |
| Chemical Wash Outdoor Condenser | $100 - $120 |
Dismantle air filter, front panel and cover
Cleaning and checking air filter, front panel and cover with water.
Non dismantle evaporator coil with chemical cleaning
Chemical cleaning of evaporator coil removes all the dirt, stains and germs, improvimg air quality and filling your environment with clean, fresh air.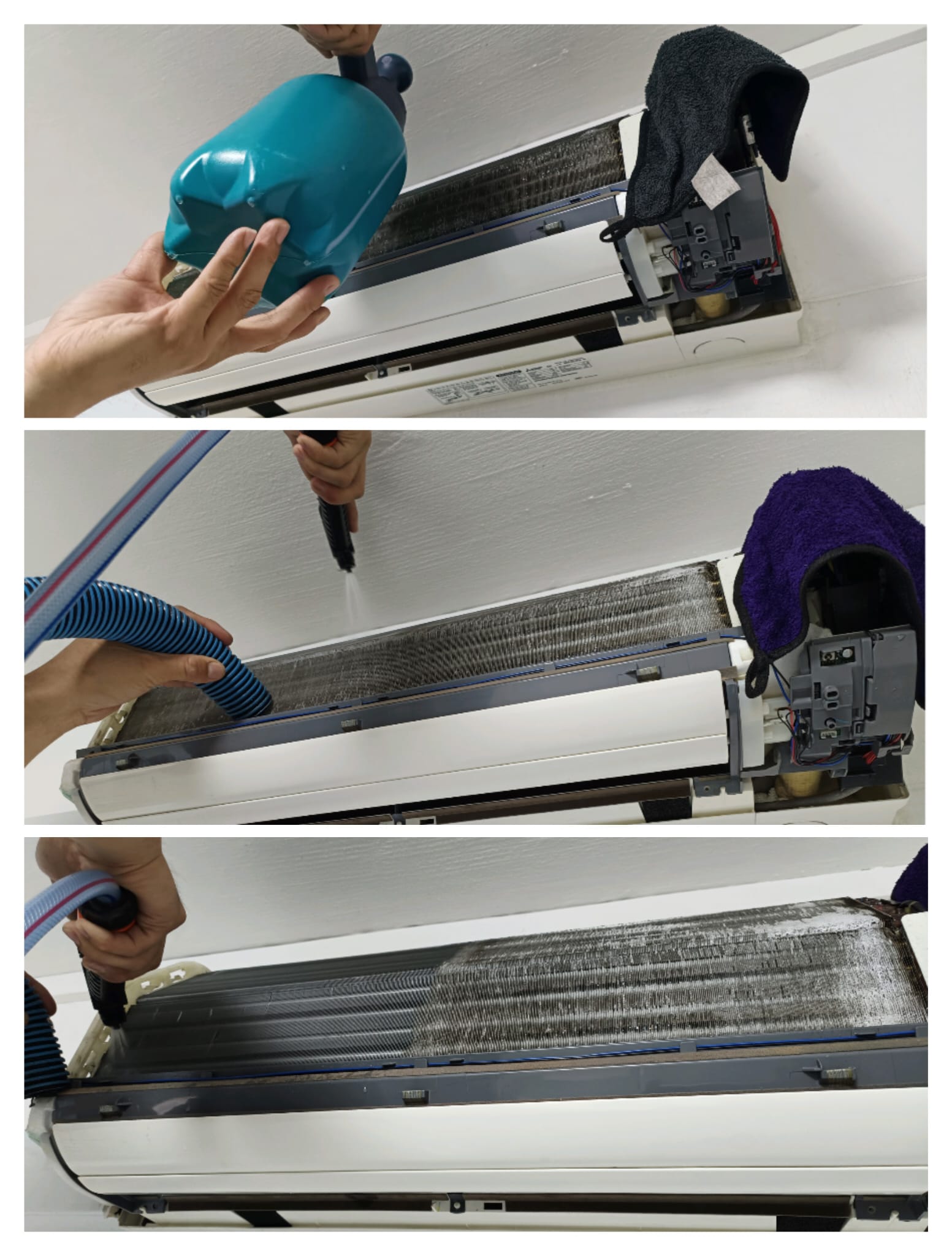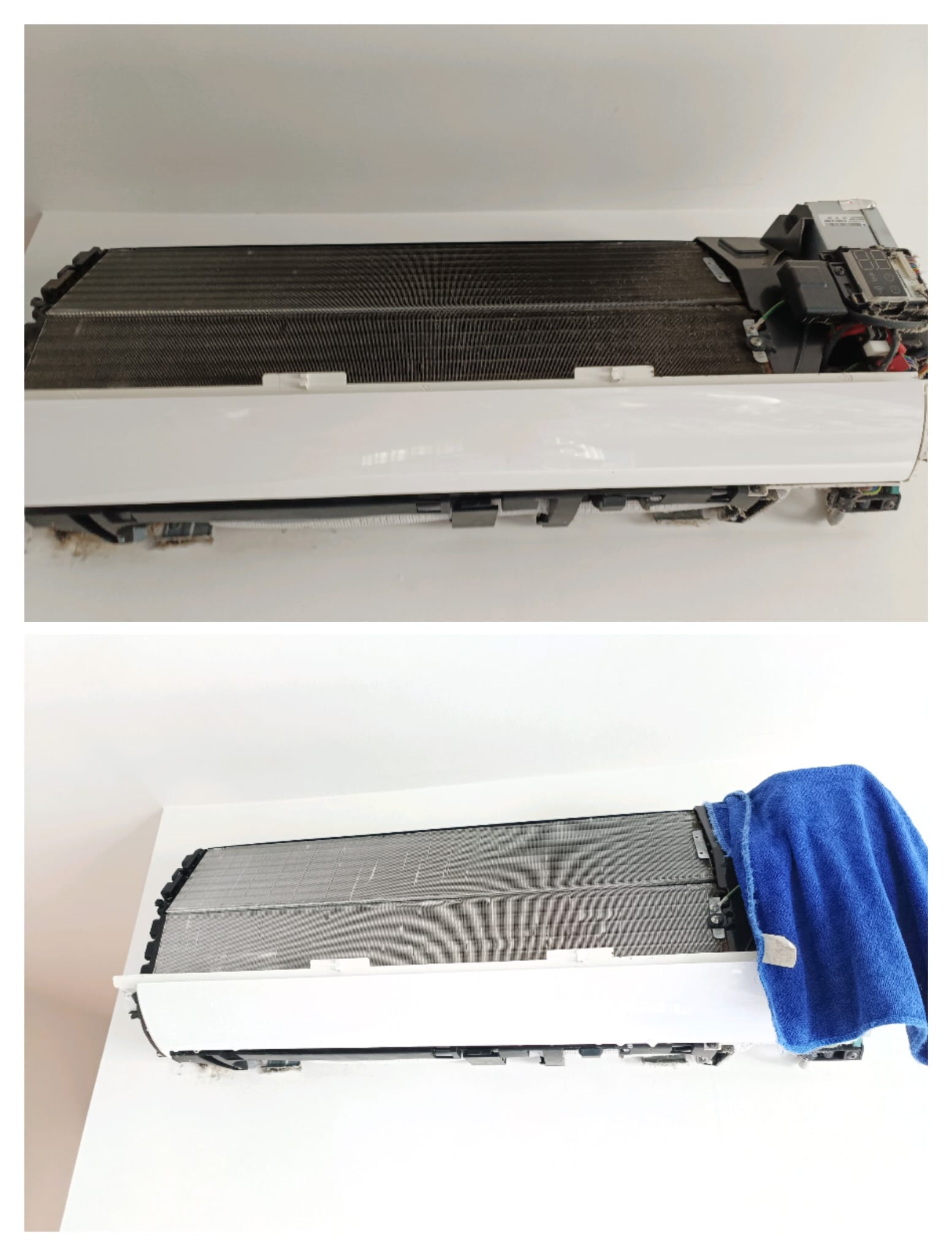 Wipe dry entire aircon components
Dry all components and testing the aircon to ensure it is properly functioning again.
Assemble aircon components back to original positions
After go through all the process, aircon will be resume working as normal. We ensure that all parts are well-place. Chemical wash is 100% safe for your AC.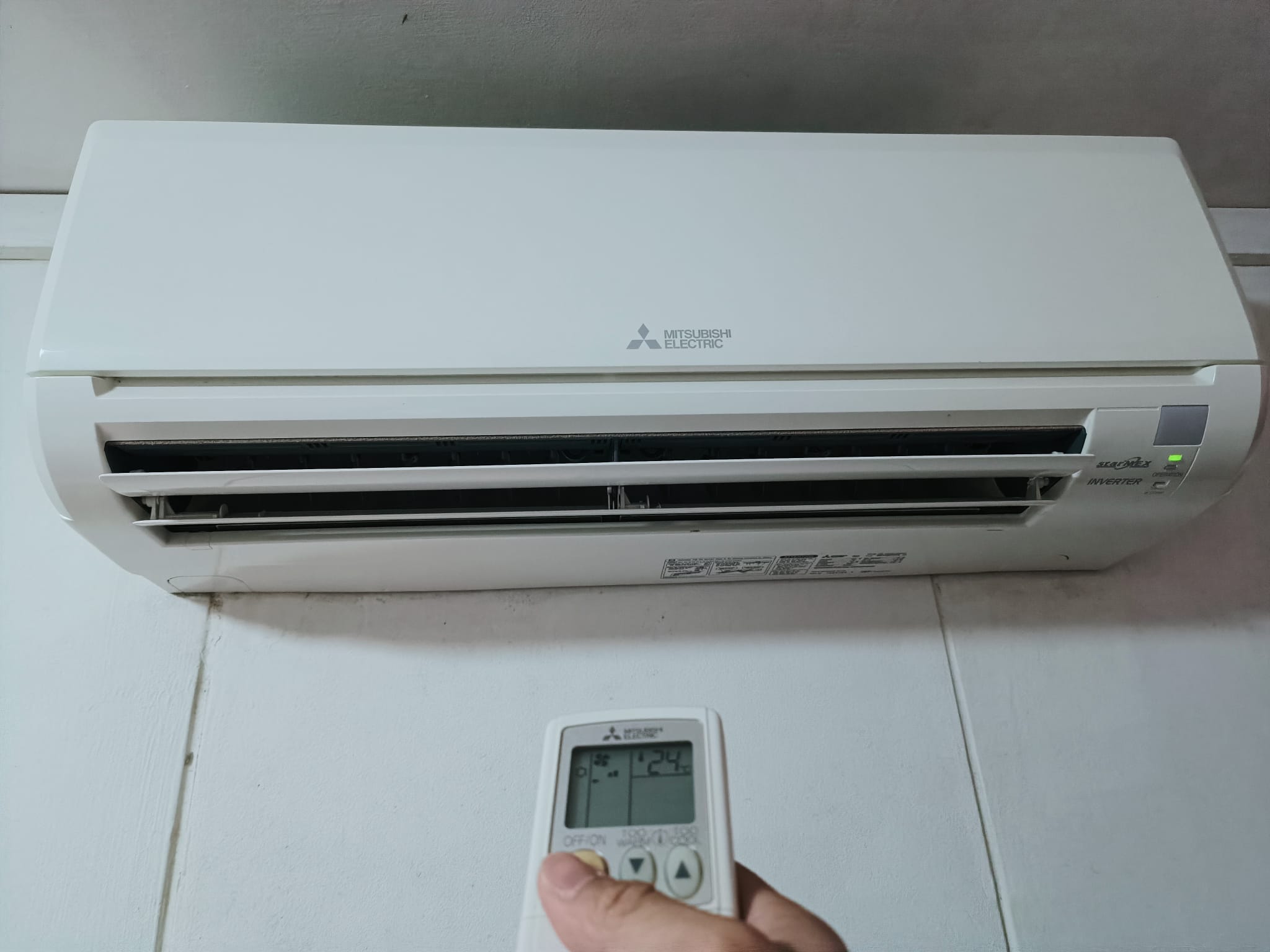 Benefits of Booking Our Aircon Chemical Wash
Our aircon chemical wash in Singapore is designed to be practical and affordable for our clients. Whether you are running an air conditioner in your workplace or at home, we have an aircon chemical wash plan that works for you. Here are some benefits of getting our aircon chemical wash:
We set our aircon chemical wash price at rates you can afford. We guarantee as well that even though we keep our rates budget-friendly, the quality of work you will receive will not be compromised. Loyalty is also rewarded here at GoodCool. Have your aircon chemical wash from us and save more money in the long run.
Protection Against Costly Repair
Apart from low aircon chemical wash price, booking our services regularly will save you the trouble of paying big for repair services. With regular aircon chemical wash, your air conditioner will be checked for possible problems that may arise. Proactive solutions will then be recommended so you will not suffer the consequences of emergency repairs.
Having your aircon checked through regular aircon chemical wash can also prolong its lifespan. Most air conditioners tend to last for 10-15 years. However, poor maintenance can lead to early damages. Thus, regular cleaning of your air conditioners can help you maximise your AC's lifespan.
A clean air conditioner can make the room chiller in less time. Thus, with regular aircon chemical wash can provide better AC performance which leads to a more comfortable home. It also promotes cleaner air that makes the indoor safer for your family's health.
It Promotes Energy Efficiency
Regular aircon chemical wash promotes energy efficiency as there will be less time for the aircon to cool the room. ACs with thermostat will only perform their energy saving features when the unit is properly cleaned and troubleshooted.