9K – 15K BTU
Aircon Chemical Wash is the process of cleaning the internal components with chemical, removing the external cover and using chemical to wash the evaporator coil. Prevent or resolve any water leak issue and bad odor.
Clean & check air filter, front panel & cover
Check deodorising and purifying filter
Cleaning & checking indoor evaporator coil
Cleaning & checking indoor drainage tray
Vacuuming of drainage system
Checking fan bearing and lubrication (if necessary)
Checking compressor suction and discharge pressure
Aircon gas top up(chargeable, if necessary)
Tightening electrical contacts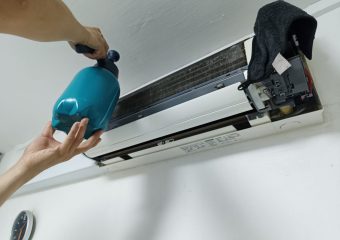 NO. OF AIRCON UNITS
1 TIME SERVICE
1 Unit
$80
2 Units
$150
3 Units
$210
4 Units
$280
5 Units
$340
6 Units
$380
7 Units
$440
8 Units
$500
Note:
$40 Transport and Troubleshooting Fee will be Waived Off if repair is required. The only costs incurred are the Aircon Components and Service Charge.
Dismantle air filter, front panel and cover
Cleaning and checking air filter, front panel and cover with water.
Non dismantle evaporator coil with chemical cleaning
Chemical cleaning of evaporator coil removes all the dirt, stains and germs, improvimg air quality and filling your environment with clean, fresh air.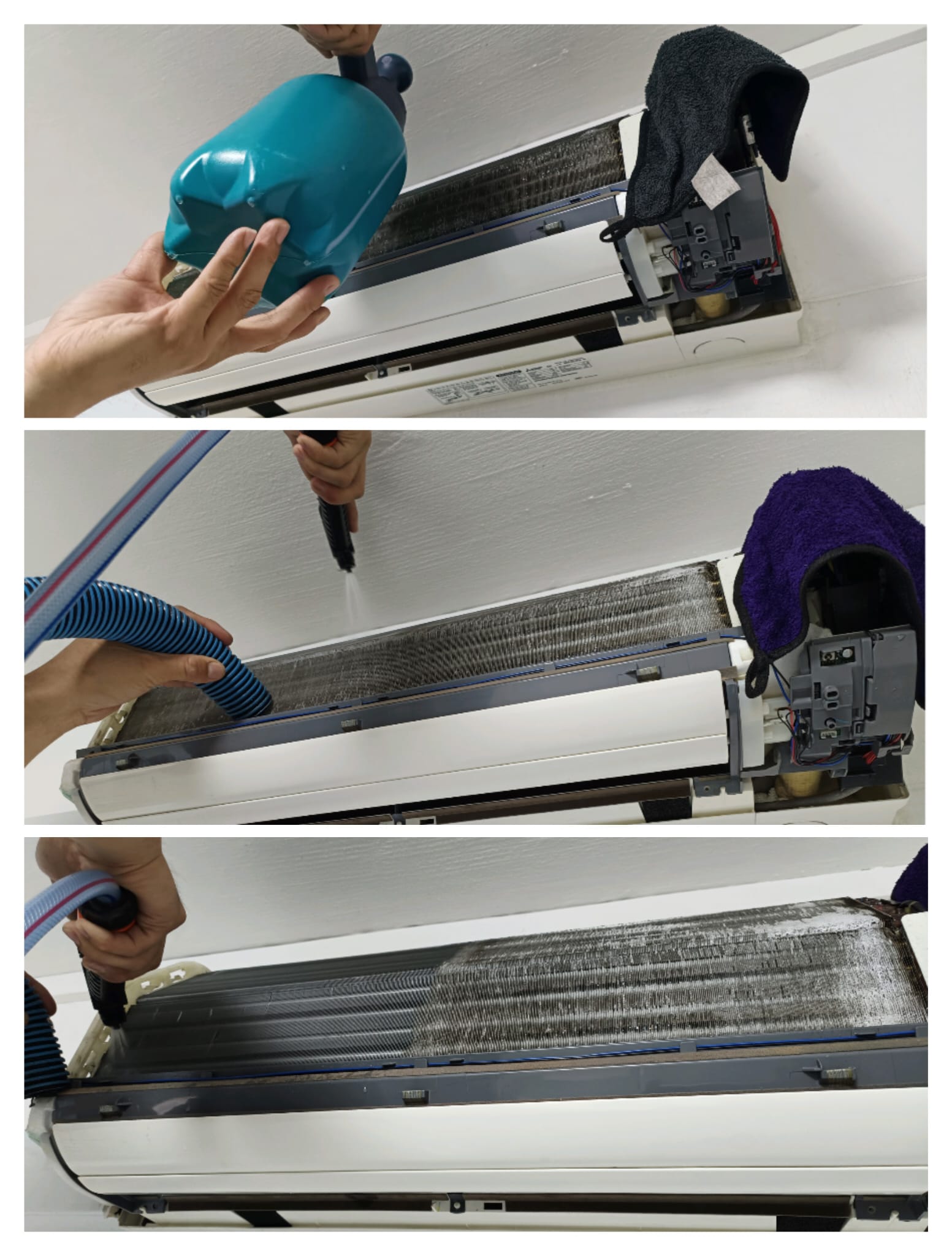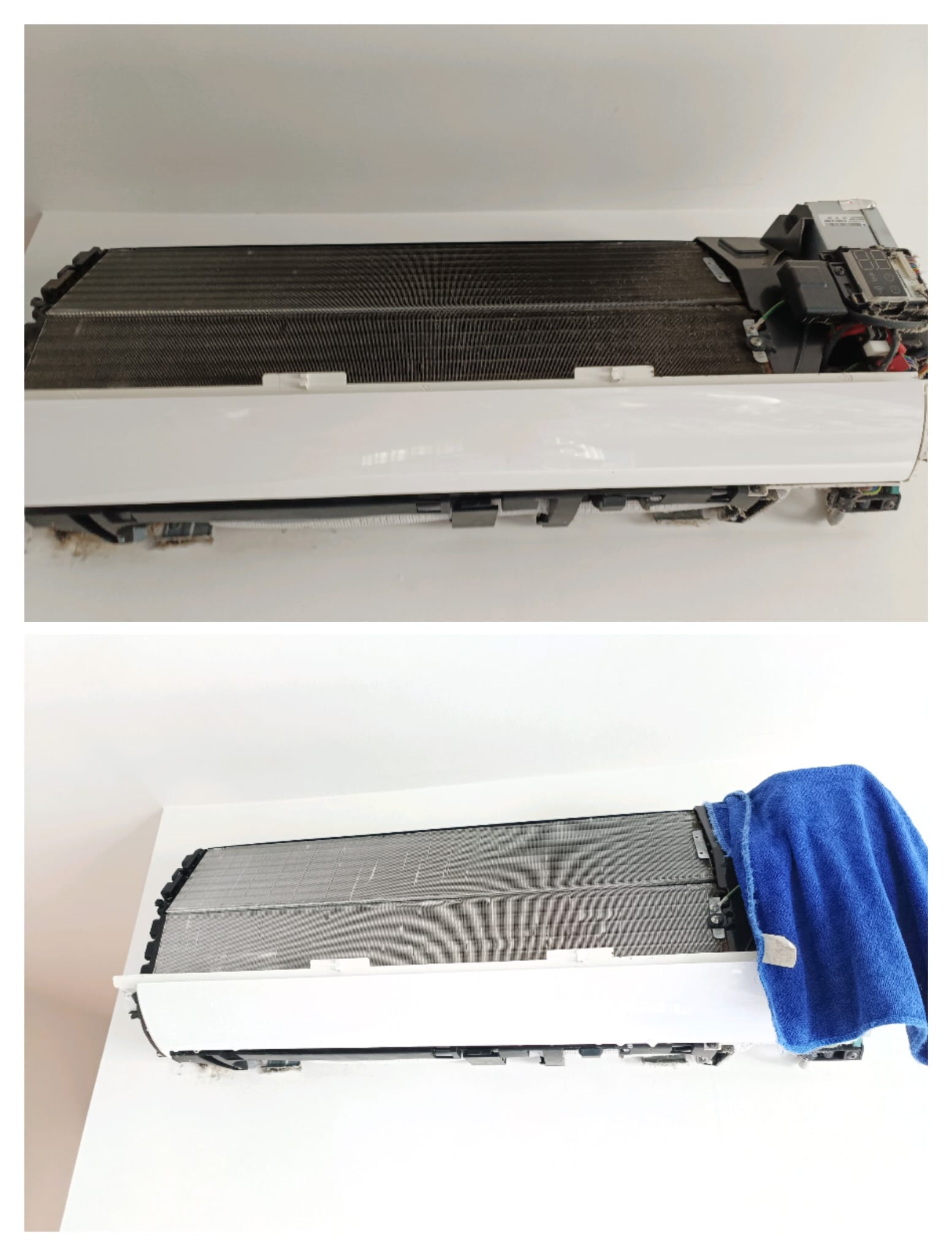 Wipe dry entire aircon components
Dry all components and testing the aircon to ensure it is properly functioning again.
Assemble aircon components back to original positions
After go through all the process, aircon will be resume working as normal. We ensure that all parts are well-place. Chemical wash is 100% safe for your AC.