Aircon Servicing Contract
Due to regular use, your air conditioner gathers dust and particles. A badly maintained air conditioner may harbour harmful microorganisms that eventually find their way back into the air you are inhaling.
Both residential and commercial clients receive expert service from our highly qualified and experienced team of engineers and AC specialists. Our mission is to provide the best and most knowledgeable aircon servicing contract in Singapore.
We work hard to make sure that our clients have a safe, clean, and welcoming home or workplace. Don't wait until your air conditioner breaks down. Service your air conditioner the right way with GoodCool Aircon Servicing. Sign up for our aircon servicing contract today. We promise that it is practical, simple, and dependable.
Reliable Aircon Servicing Contract for Your AC All-Year-Round
Our aircon servicing contract aims to provide your air conditioner the best maintenance all year round. We will deliver the aircon services on a scheduled date based on the contracts so your AC will be checked strategically.
Having routine aircon maintenance through an aircon servicing contract will mean longer lifespan for your air conditioner which is good news as we all know air conditioners do not come for a cheap price. The longer you can use it, the better you reap from your investment.
Aircon servicing contracts will lift the burden of finding an aircon maintenance service provider everytime you will need one. For busy working people, it is a wise decision to opt for a pre-scheduled aircon servicing.
NO. OF AIRCON UNITS
1 TIME SERVICE
TRI YEARLY
(3x)
QUARTERLY
(4x)
1 Unit
$45
-
-
2 Units
$60
$170
$200
3 Units
$75
$205
$240
4 Units
$90
$250
$300
5 Units
$105
$290
$360
6 Units
$120
$330
$440
7 Units
$140
$380
$500
8 Units
$160
$420
$560
9 Units
$180
-
$640
10 Units
$200
-
$720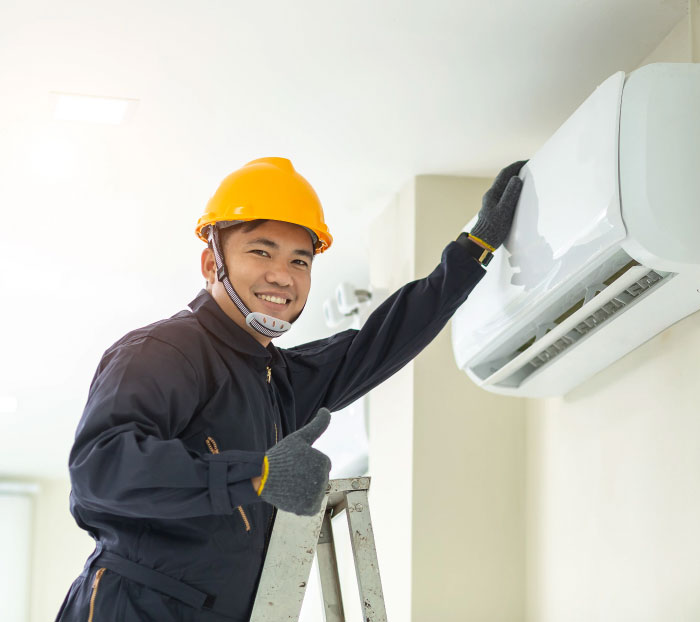 What Does Our Aircon Servicing Contract Include?
We ensure that all your air conditioner's maintenance needs are covered in our aircon servicing contract. As the contract encompasses a whole year of maintenance work, you will be able to use your air conditioners without the worry of it malfunctioning. Here's what our aircon servicing contract covers:
Aircon maintenance check ups
Gas top up
Cleaning
Minor Repairs
Troubleshooting