Commercial Aircon Servicing
It can be highly expensive to replace a commercial air conditioner. Good thing that your equipment's life can be increased by routine commercial aircon servicing. Most AC replacements, according to experts, can be avoided with routine commercial aircon servicing.
Additionally, routine inspections reduce the likelihood of unanticipated repairs. A skilled technician will alert you to any worn equipment and the need for repairs during a commercial aircon servicing. As a result, you are able to stop further damage from occurring and avoid placing an emergency request which is costly and inconvenient.
Benefits of Commercial Aircon Servicing
Increased Lifespan

Your air conditioner's lifespan can be considerably increased with proper maintenance. It's crucial that you take good care of these devices because they are fairly expensive. Commercial aircon servicing is the best solution for that. Thorough cleaning of the blades, cooling of the coils, and other maintenance procedures are all part of routine commercial aircon servicing.

Optimised Performance

Commercial aircon servicing also optimises energy efficiency and lowers your electricity costs. This will prove to be beneficial in the long run as poor performing ACs tend to take a toll on the electricity bills and you wouldn't want that to happen to your household.

Cleansed Indoor Air

Most people are unaware that there are numerous elements in the air that we should not breathe in. Vents, ducts, and filters all circulate air through them, so if your unit does not undergo commercial aircon servicing frequently, dust and dirt will build up and the quality of the air will suffer. Some of these chemicals frequently lead to respiratory issues.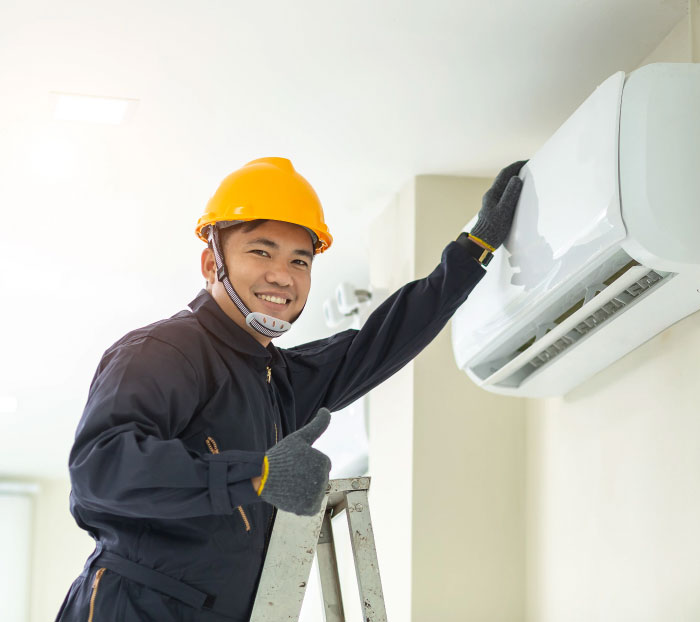 Get the Best Commercial Aircon Servicing Today!
Your air conditioner supports your business. It makes your staff and customers comfortable while keeping your supplies protected from humidity and warm temperature. Considering its importance for your business, you might want to ensure that it is running like clockwork. The best way to do so is through frequent commercial aircon servicing. GoodCool Aircon Servicing & Repair can deliver the best commercial aircon servicing you could ever hope for. Let us help you grow your business better!