What is a Chemical Wash and Signs Your Aircon Needs One
For many of us, maintaining our aircon usually consists of light dusting and the occasional washing of filters. While that is usually enough to keep common and non-invasive aircon problems at bay, there are deep-rooted issues that require a more thorough cleaning instead, especially if those problems are recurring no matter how often you clean the outside of your aircon. In this article, we will introduce and elaborate on what chemical cleaning is all about, and how you can spot telltale signs that you might require aircon chemical cleaning in Singapore.
What is Chemical Wash?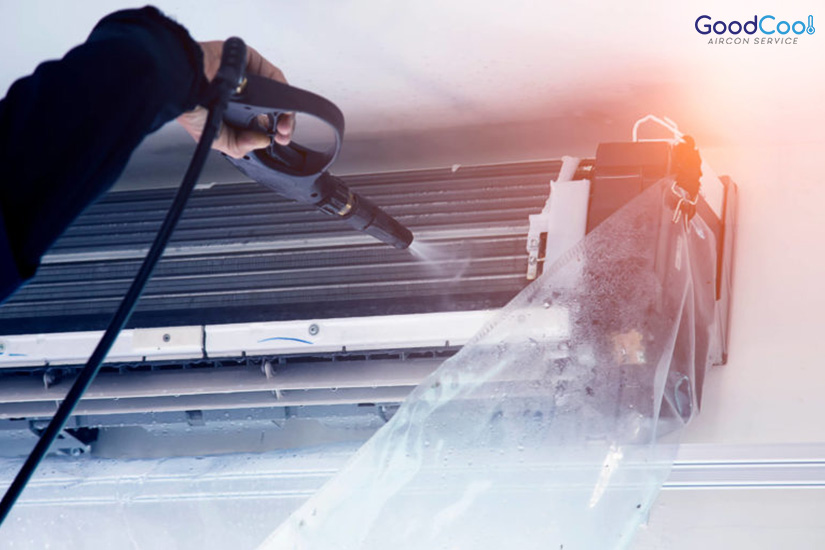 As its name suggests, chemical washing is the procedure of cleaning out the internal components of your aircon using chemicals. If you've witnessed an aircon chemical wash in Singapore, you would probably have seen aircon professionals dismantling the aircon, removing parts like evaporator coils, filters, and the condenser, and fully immersing them in a chemical solution. This is usually done in one of your bathrooms. The main purpose of chemical washing is to remove sticky dirt particles and corrosive acids from the internal parts. Technicians may also flush the internal drainage pipes with the same chemical solution. 
Additionally, chemical cleaning also comes with several benefits, such as improving air quality and saving electricity, as your aircon will be able to operate more efficiently. Despite the fact that the aircon chemical wash price in Singapore can be a little steep, the potential dollars saved from having a functioning aircon in the long run outweighs the short-term expenditure. In short, chemical washing is necessary for prolonging the longevity of your aircon and keeping it working at an optimal level. As a general rule of thumb, engage in aircon servicing in Singapore at least once a year to keep your unit in good shape. A standard aircon cleaning isn't enough to give your aircon the deep clean it requires, and deep-rooted problems will continue to occur without it. What are some of these symptoms?
Foul Odour
If your aircon is emitting foul odours (musky and smells like wet laundry), this could be due to the mould and mildew buildup in your aircon unit. Typically, if your aircon starts to smell, then it is a clear sign that you might require an aircon chemical wash in Singapore. A thorough chemical wash not only removes the foul odour that is currently plaguing your unit; it also helps prevent future bacterial buildup from occurring again. That being said, do observe the once-a-year chemical cleaning rule to maintain the cleanliness of your aircon's internal parts.
Unusual and Frequent Noises
Generally speaking, a well-maintained aircon makes a soft, humming sound when it's running, giving you a peace of mind as you barely notice it labouring hard for you. However, if your aircon is consistently making a loud, unsettling noise — almost like a cry for help — it's a sign that your unit isn't well-maintained and that there could be potential issues with the internal functioning of your aircon. The noise can also be caused by dirt particles moving around in the unit's windpipe and fan. Engaging in aircon chemical cleaning in Singapore gives your aircon a proper cleaning to remove any stubborn dirt particles trapped in the unit's internal parts, allowing the aircon to breathe again so it stops wheezing. 
Beat the Singaporean heat with a peace of mind, with GoodCool's aircon servicing. For more information about our aircon services, please visit our website.