Why Does My Aircon Smell Bad?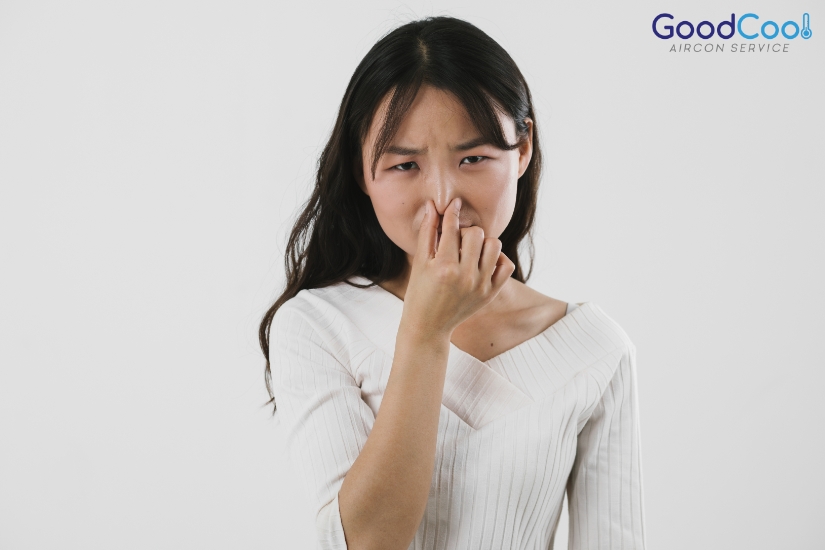 Here in sunny Singapore, many of us crave fresh, cool air to tide us through hot and humid days, and there's no better appliance to help us accomplish that than an air conditioner. However, with heavy usage comes the need for regular aircon servicing in Singapore; without it, our units may run into a whole slew of issues, including foul odours. If this is an issue that you're currently facing, it could be due to one of several reasons that this article will explore.
Stale & Musty Smell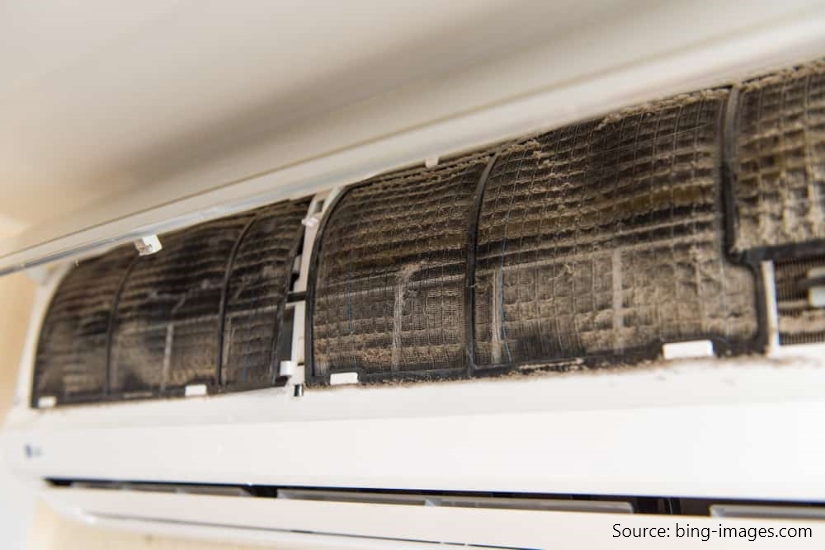 A stale and dingy smell is one of the most common odours that you can find in your aircon unit, and this musty smell is usually caused by an accumulation of water in the drain pan or drip lines, or ducts in the case of ducted system, resulting in fungus or mildew to grow and fester. On top of that, dirty filters can also cause stale odour, and these filters can easily attract moisture when you're living in a hot and humid environment like Singapore's.
Cleaning your line and ducts is an extensive and thorough undertaking that requires professional aircon chemical cleaning in Singapore, but for want of fresh-smelling air again, it definitely is an essential service to have.
Learn more: 3 Ways To Clean Your Aircon At Home
Skunk Spray Smell
This isn't a common occurrence, but can be quite alarming in the odd chance you do experience it. If your aircon unit smells like skunk spray, this usually indicates a gas leakage within the system, with said gas being Methyl Mercaptan. Aircon units run on natural gas, and while that in itself has no smell, utilities and gas distributors put in Methyl Mercaptan to provide a distinct odour to it so any leakage can be easily detected — case in point, in an aircon unit. If you're smelling this, it means that gas is leaking into your ductwork, and you should immediately turn off your gas supply. Then, contact your utility company who will detect the source and repair the problem, and seek aircon servicing in Singapore to help identify further issues in the unit.
Rotten Eggs Smell
If your aircon unit smells like rotten eggs, there's a good chance that there are dead rodents or critters trapped in the unit, decomposing and emitting that unmistakable stench of death and decay. As soon as you turn your aircon on, it can discharge that stench into your home. Additionally, dying or trapped animals can also damage different components within your system, and if you have a ductless or central aircon system, lizards and other critters can also make their way into your unit.
The best way to remedy this is to pest proof your unit, and this can be done with the help of aircon servicing in Singapore as professionals have the tools and experience to clean out your unit of any dead carcasses and pest proof your unit thereafter.
Car Exhaust Smell

A Freon (coolant) leak in your aircon unit may cause it to emit an odour similar to that of a car exhaust. Coolant leaks, if left untreated, can impact the performance of your aircon unit and even cause chemicals to be released into the air, which is hazardous to the environment. Although newer aircon units are moving away from Freon usage, it's still a commonly used refrigerant used in existing units. If you own one that uses Freon and you detect a sweet chloroform odour, you should get it checked by a professional. It's also likely that a Freon leak may require a thorough aircon chemical wash to ensure that all your internal parts aren't coated with leaked coolant. Although chemical wash price in Singapore is typically higher than that of regular aircon servicing, it's absolutely necessary to prolong the lifespan of your unit and keep it in tiptop condition. 
For all your aircon servicing needs, check out GoodCool today. More information about our aircon services can be found on our website.