Your aircon not cold?
Service it now and save your electricity bill!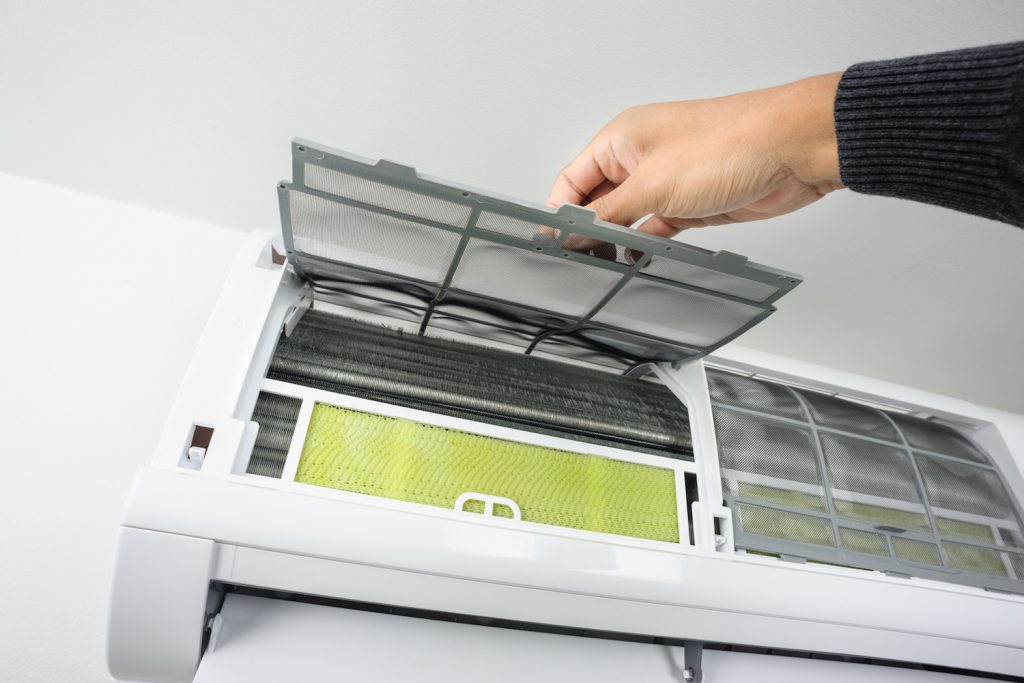 GENERAL SERVICING
Cleaning of the front panel, filters, fan coil and drain pipe with water, as well as checking that air-conditioning unit is in working order.
We recommend once a month for commercial units and once every 3 months for home air-conditioning. Regular servicing reduces the need for frequent chemical cleaning or overhauls.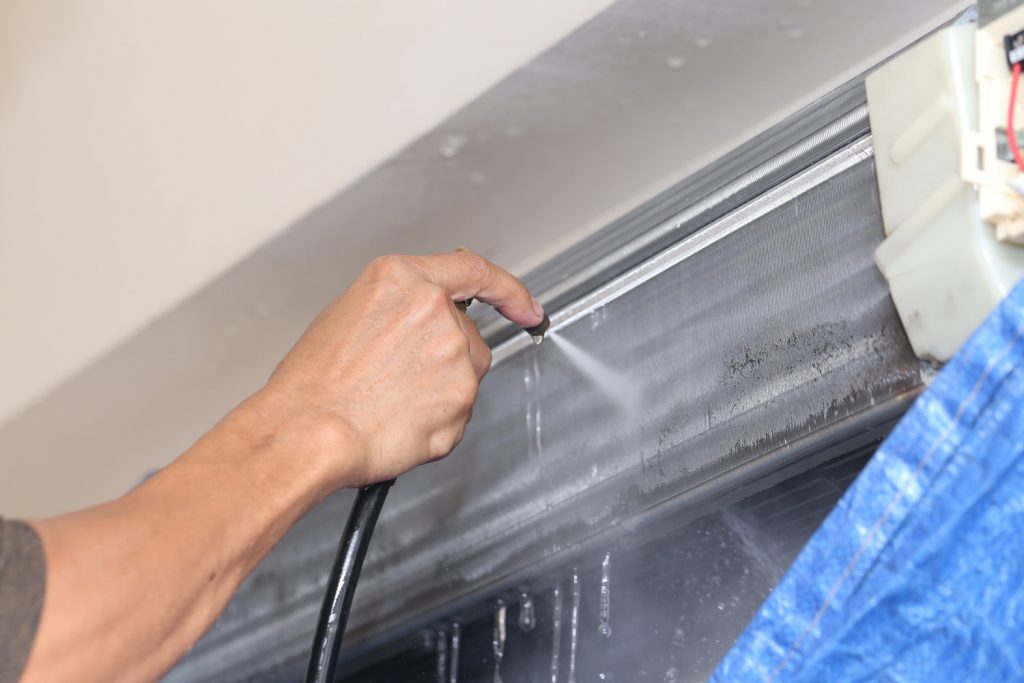 CHEMICAL WASH
On top of general servicing, unit is disassembled and each part thoroughly cleaned using water and cleaning compounds – getting rid of stubborn stains, grease, and accumulated dust.
We recommend schedule every 6 to 12 months, or when you notice performance deterioration, bad smells, leakage or excessive noise.
CHEMICAL OVERHAUL
Unit is disassembled and each part is carefully inspected, cleaned and replaced if defective. The aim is to restore the unit to it's original working condition.
We Recommend overhaul if aircon performs poorly or erratically, if chemical cleaning is ineffective in restoring performance or unit has not been washed for a number of years.
See what our customers have to say
First time trying their Aircon service , their service is tip top. Answer to all the questions you asked , well knowledge on their work. Advise customer promptly what they have done after finishing their job. Keep it up!

Dan Loy


6/06/2021

Prompt response to our emergency situation whereby the AC broke down out of the blue. The repair was completed earlier than expected. And they decided to install and clean our AC a day before the appointment date which we were grateful for as we couldn't sleep well without AC. Now our AC is as good as new. Thank you very much for the efficient service!

Wendy Tan


5/03/2021

Engaged Good Cool for chemical overhauling & gas top up. Jack provided the services and was super efficient in his work. Cool Clean Air & no more water leakage. Will engage Good Cool again for future services.

Htet Htet


4/14/2021

1st service today (27 Feb 2021). Technician Chin is polite and professional. Overall happy with it compare with the one I engaged previously. Hope next service is as good as this time. 2nd service today (2 Apr 2021) due to Thermostat spoil. Technician Lee is also very professional and very patience answer all my questions. Thank you again for the good service.

Cloudie Saw


4/02/2021

Really friendly people, fast and efficient. Good responses. Good price and quality

Gabriella Lau


4/02/2021

I signed up for a yearly AC maintenance contract today. Booked the service by contacting on Whatsapp, the schedule was arranged promptly. First service today was done quicky and smoothly. Technicians Eric and CK are punctual, polite and professional. Happy with the service rendered. Hope remaining services are as good as this time. Highly recommended.

Grace Choi


3/27/2021

Arranged a recurring AC servicing contract. Very satisfied with the service provided; technicians were courteous & could explain the issues & associated costs. Did not feel pressured to take all recommendations (at additional cost) on the spot. Compared vs. other servicing providers & found this to be very reasonably priced. Recommended!

Clarence L


3/26/2021

First time did the servicing with them. It was great. The servicing time was shorter compared with other which I engaged the last time. The previous one I engaged from other company came with towel and ladder to clean the air con. They came with all the tools needed to perform servicing on the spot. My air con is now cool again. It was so cool until I cought a cold the next day using the same setting as previous. The technicians knows the air con well. Did chemical overhaul to clean my aircon because it was dirty because it sucked oil from the cooking. Topped up the gas as well for this. Overall service was great and quick. Will engage again on cleaning regularly.

William Lou


3/08/2021

1st service today. Technician Chin is polite and professional. Overall happy with it compare with the one I engaged previously. Hope next service is as good as this time.

Cloudie Saw


2/27/2021

Very good service from Jack who arrived promptly to do chemical overhaul and chemical wash for two of my aircon units. A very professional technician who performed the tasks with high competency. Honest with his assessment of my aircon units and gave very useful tips on what to do for follow up maintenance. Will go back to GoodCool again!

Alvin Ang


2/20/2021

Great service from Jack the technician who performed the servicing at our house! He was thorough and even took the time to explain to us what he was doing & why, very informative! We have a leaking issue and he gave us honest advice to replace this very old unit instead of encouraging us to get chemical cleaning which is what other companies have done. We trust his advice and will definitely have GoodCool come back again!

Grace Lee


12/24/2020

1st time engage them to do a chemical wash for my 5 fan coils and gas top up. I like their online booking system, no hassle. Their 2 boys Jack and CK done a great job! Complete the task in no time while keeping my place relatively clean, and even clean up my toilet! Keep it up boys!

Daniel Chong


12/10/2020

This is my first time writing an online review cos I find that they 'deserved' the compliment for the good and reliable work done! I was skeptical about the online reviews and air con companies' pricing till I met Good Cool Aircon Service. Their pricing is competitive and it come with a 90 days' warranty on the work done. The technicians, Eric and CK are friendly and responsive. They came earlier and give a call before coming. The job done was excellent and they clean up the place after work done. Not forgetting the person who I have arranged the appointment. Good service and prompt response when I enquired about their service. Highly recommended!

Steve


12/09/2020

First time using GoodCool. Prompt & professional service from the technician. Flexible to accommodate my time schedule request. Happy with the service rendered. Will call upon them again for future ac maintenance. Highly recommended.

Raymond Phua


12/07/2020

Service provider came early, before appointment time but as I was busy with a meeting, he was patient enough to wait till the chosen timing. Upon checking, he advised that there could be a gas leak and prompted to top up gas for observation in the next 6 months as my aircons were not cooling anymore. General servicing and topping up of gas was done within an hour for 2 fanciful units. Honest and reliable, I would recommend. Thank you for the service!

Supeng Tan


12/06/2020

Friendly and professional brothers did a thorough chemical overhaul and gas top up for us to solve water leakage and clogging issue. Competitive rates and responsible cleaning up after they were done. Highly recommended 👍🏻

Gan Yun


11/03/2020

First time using GoodCool. One of my aircon was very dirty and has water sound when turned on. They didn't try to sell me unnecessary service, they just did general cleaning. Service was fast and efficient, punctual and friendly too.

Sharon Tan


10/19/2020

Jack is very professional and he willing to share with us his product knowledge. He is very friendly. Good service and highly recommended. Thank you

Ketty Choo


10/12/2020

Thanks for GoodCoolsg aircon service company! I have been using this company over 2 years now! Their service is fast, prompt and the yearly contract is such a great value! Highly recommend this company!

Sk Teo


10/10/2020

Highly responsive, professional and polite crew. Called to notify us of their arrival time. Assessed the areas that required servicing, and were upfront and clear abt the fees. Did a thorough job of cleaning and servicing my air-con. Was worried abt any air-con trouble that might crop up after service but they reassured me with their responsiveness and professionalism.

K S Liang


10/06/2020

Second time using their service, Jack & Eric were polite and also pretty meticulous when it comes to cleaning up after themselves. No hard selling and worked swiftly.

Yiyang Song


10/01/2020

The workers are well trained and honest on their works while performing the services on all my air-conditioner units. This is a trustfully and reliable company

Elton Yeo


9/28/2020

Satisfied with the Aircon servicing job. professional service engineers. Thanks @Jack @Alex

note2 sing


9/28/2020

Thanks for Goodcool Excellent customer service and good value. Technicians are very polite to explain in details on the issues of the aircon and provide solutions:)

Peggy chen


9/19/2020

The technicians are very friendly and professional. They will give you a call in the morning to reconfirm the schedule, they arrive on time. The job done is excellent. They will tidy up after work done. The price is very competitive also. I am satisfy with their service.👍👍

Wong Shawn


9/19/2020

Responsive and same day servicing. Friendly and professional staff. Provides 3 months warranty too after servicing.

frank toh


9/19/2020

Fast response and manage to slot in the service for me due to my tight schedule. Service technician are very professional to resolve my leakage problem and they clean up the area before leaving. Reasonable pricing, will use them again for my next AC service.

Hu Peter


9/19/2020

Jack is Good n efficient technician. He explained fully what happen to my aircon n immediately rectified the problem. It was a last min repair request and the owner quickly arrange some one to my house the next day whereas other air con companies told me I need to wait under mid August. Thumb up👍

PS W


7/18/2020

Technician CK and partner are polite and punctual. Servicing was done in a systematic way, each knowing his role. Thus servicing was done efficiently, thorough and prompt. CK also took time to explain some queries. Overall honest and polite technicians. They will be servicing my parents' house aircons as well.

Ken Kim


7/13/2020

Excellent service. Thorough cleaning and didn't ask for uncecessary work to be done. Responsible and cleaned up after himself. Left area cleaner than it was at start. Also friendly to my 14 yer old dog. Would recommend. :)

Roy Kheng


7/12/2020


BUSINESS HOURS
MON
9

am

–

7

pm

TUE
9

am

–

7

pm

WED
9

am

–

7

pm

THU
9

am

–

7

pm

FRI
9

am

–

7

pm

SAT
9

am

–

7

pm

SUN
9

am

–

7

pm